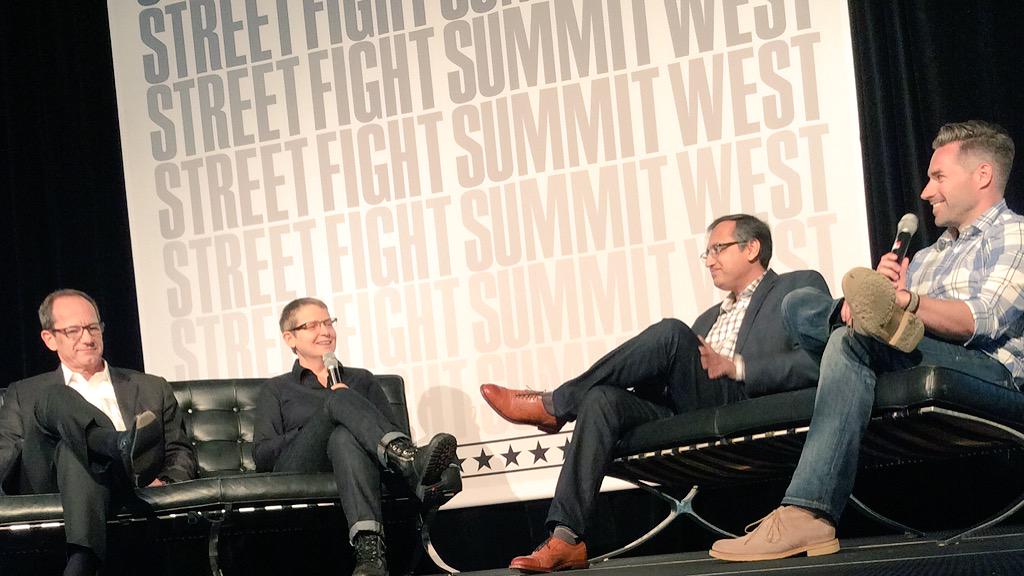 Yesterday's speaker panel, "Facing the Challenges Inherent in Building Local Companies," at Street Fight Summit West was great for many reasons. The greatest lesson the audience took away was something that many local marketing technology providers overlook: the story that data can tell marketers.
With 60-80% of search traffic coming from mobile devices, are brands utilizing consumer information to provide value to their customers? Panelists suggested that in this fragmented market, executives and entrepreneurs need to produce technologies that pay close attention to a brand's value contribution to consumers.
Our CEO Manish Patel was able to pinpoint the main problem that solutions providers face-- a "Customer Amnesia" wherein marketers access loads of data but leave it unutilized. In this world of Big Data and the Internet of Things, we see this trend happening more and more frequently, leaving brand managers lost in an out-of-sequence story.
Customer Amnesia is a key area of opportunity that will help enterprise brands treat local customers the way they deserve to be treated. Data is the current and future focus for marketers because of the key insights it holds about users search intent, actions and history. And although marketers may work in silos (social, content, mobile), customers do not see it that way. Data can differentiate solutions providers, and form the bridge between these enterprise brands and consumers.
It's time to move past what is generating the data and actually connect the dots with programmatic solutions. Based on location, media, channel and consumer, local technology providers can finally help brands market situationally to consumers.
"Situational marketing is based on location, media, channel or consumer, you can change a lot of messaging. You need to have the data translate the story for any given location," Patel said.
One remaining issue that has yet to be fully addressed is customer privacy. While each panelist had their own opinions on what this means to each customer, the fact of the matter is that it all comes down to technological innovation. With more people being expected to be treated in a certain way by brands, the other side of it is that brands must access a certain amount of data to meet those expectations. We need to know more about the customer more than they know about themselves. When you do that, you're educating them along the way.
Stay ahead of the curve in local search by keeping up with our newsletter !